Goodweather


︎ info[at]goodweather.ca
︎
Goodweather is a Canadian design practice working within the sphere of arts and culture.
︎
Since 2010 the studio has produced a diverse body of work that includes architecture, installations, exhibitions, publications, furniture, websites, film, and photography.

Today we specialize as design consultants to cultural organizations, artists, and curators working on projects related to contemporary art, museology, and public access to cultural material / material culture.
︎
Projects have been featured at the Vancouver Art Gallery, The Banff Centre for the Arts & Creativity, The Canadian Centre for Architecture (Montreal), The Museum of Vancouver, Artspeak (Vancouver), 221A Artist Run Centre (Vancouver), The Mackenzie Art Gallery (Regina), Emily Carr University of Art and Design and in publications including Cabinet Magazine (New York), *Wallpaper, Canadian Architect (Toronto), Pidgin Magazine (Princeton Architectural Press, and Front Magazine (Western Front Gallery, Vancouver).
---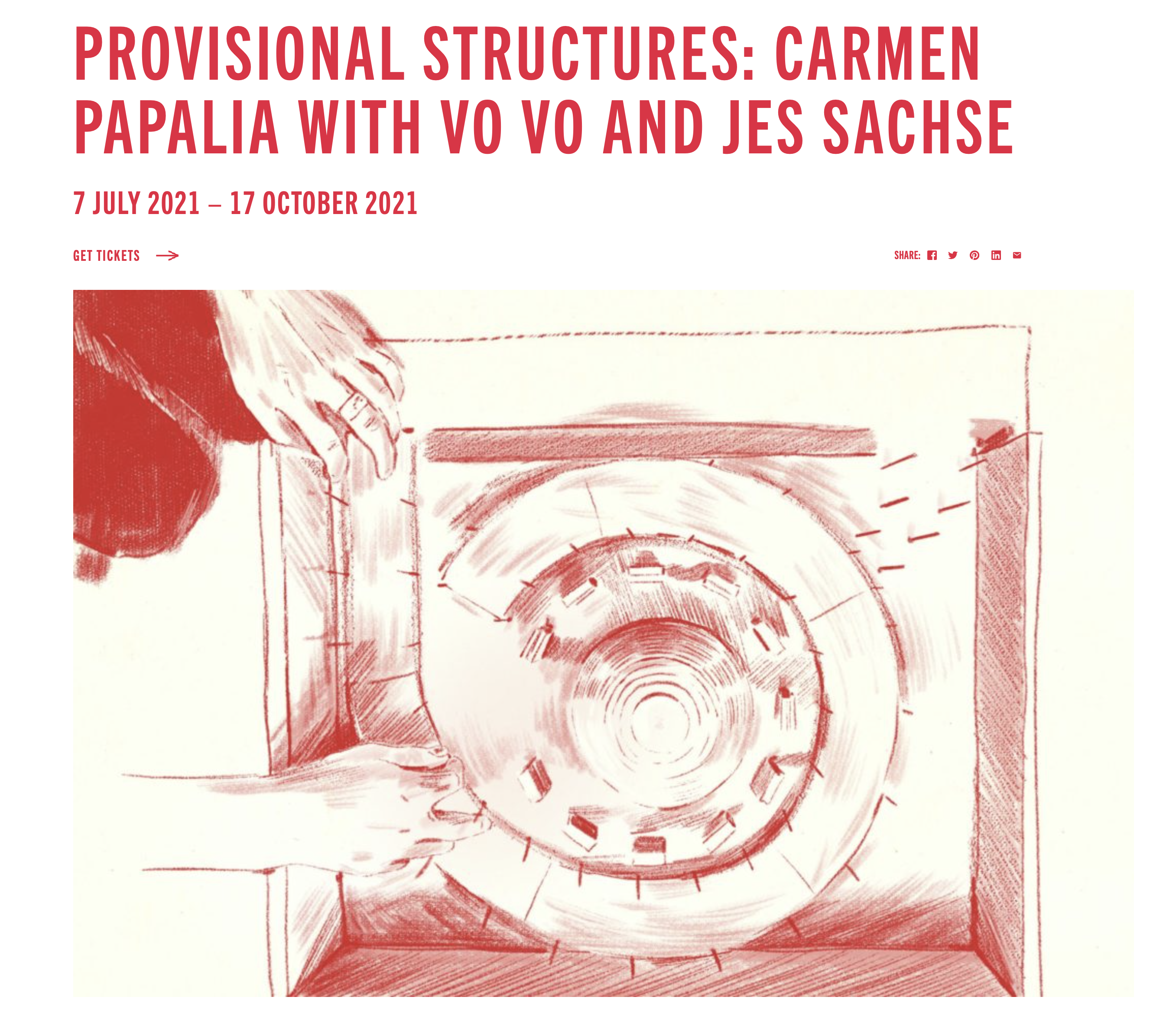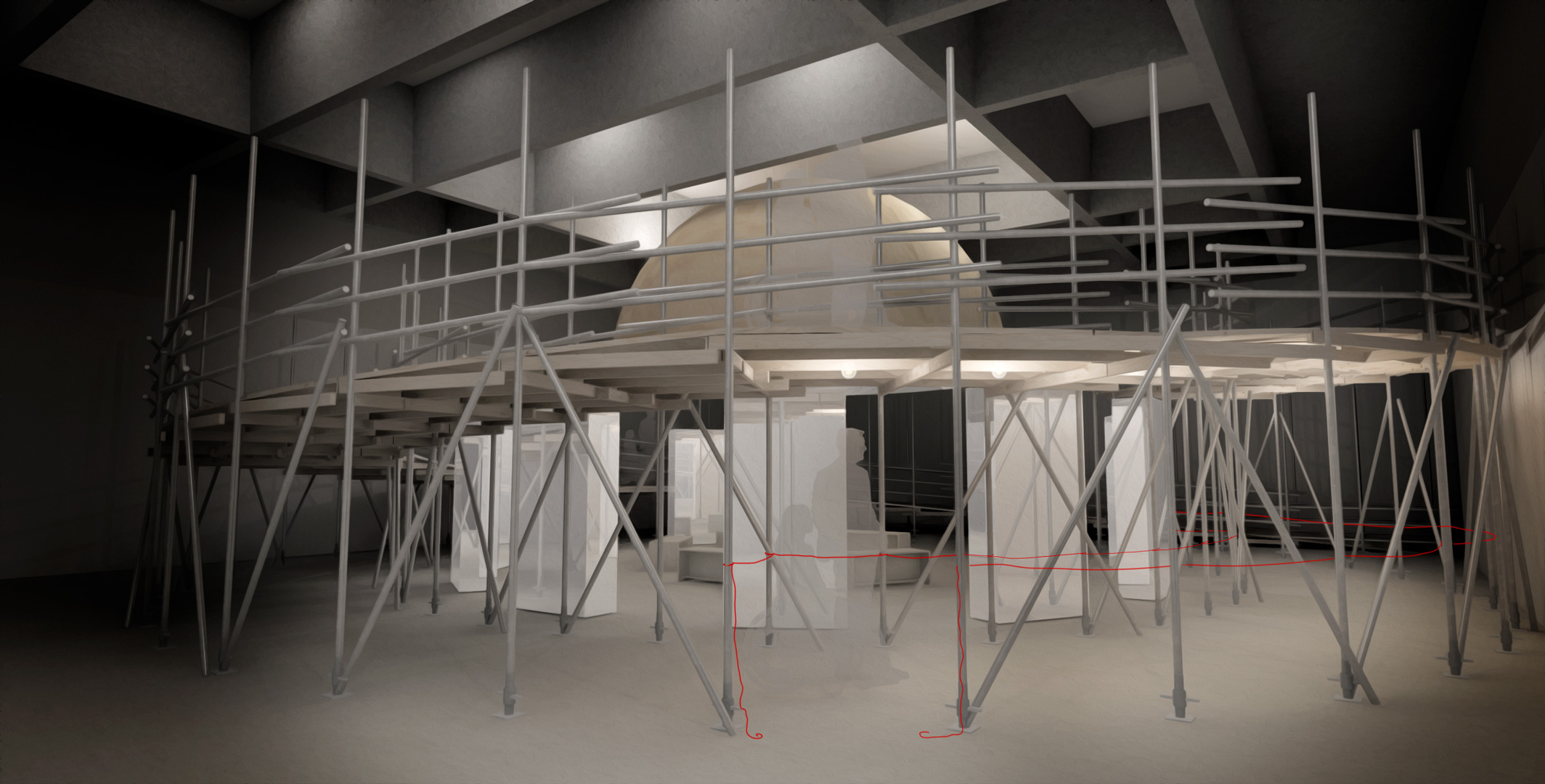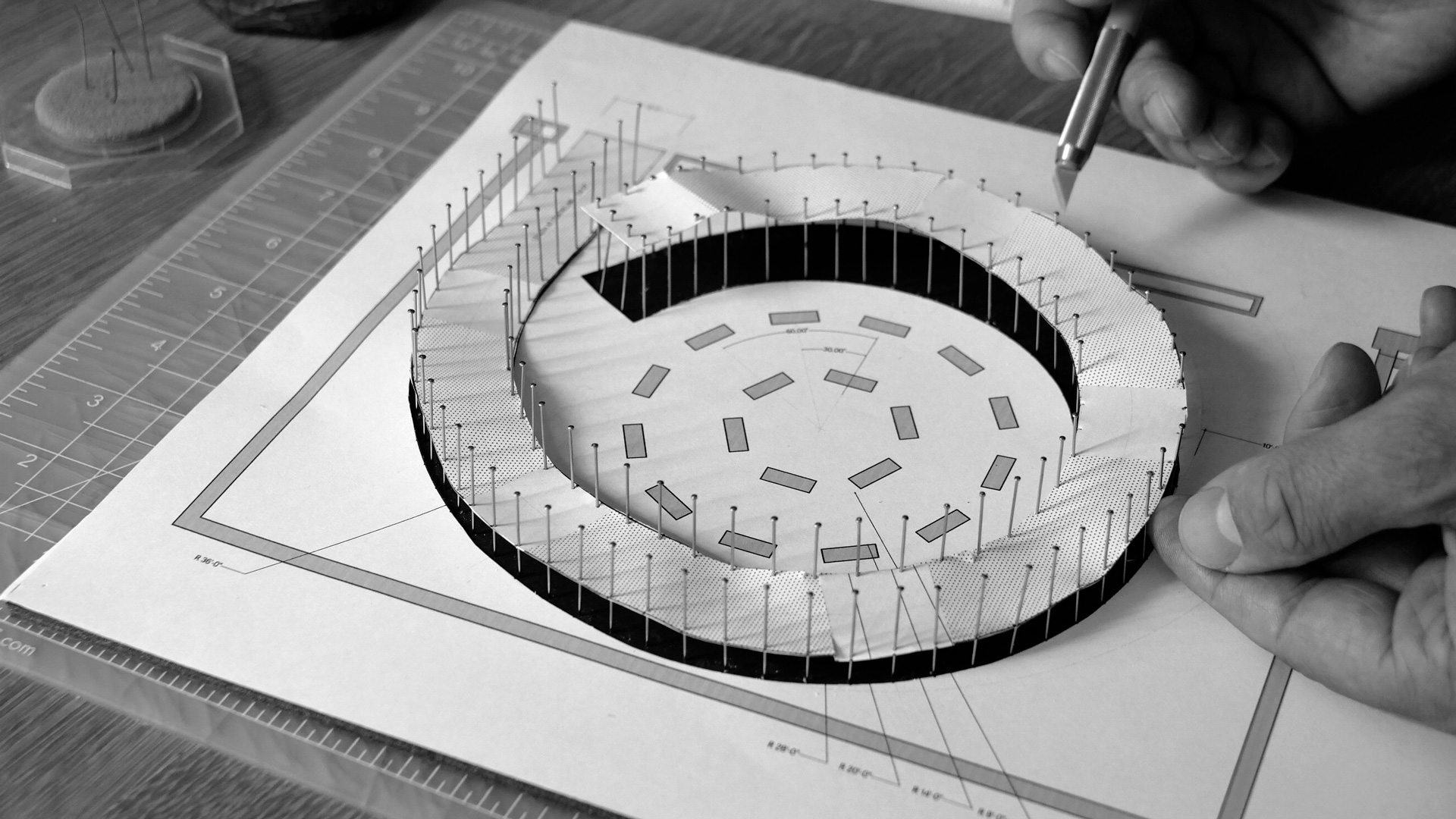 Provisional Structures:
Carmen Papalia

MacKenzie Art Gallery

Artist Collaboration
Installation Design

2021

Since 2015, Vancouver-based artist Carmen Papalia's practice has been grounded in the conceptual framework he terms Open Access. Through a set of five tenets Papalia draws on his experience as a non-visual learner, a term he chooses to identify with over the medicalizing terminology of "blind" or "visually impaired".

Emphasizing what he understands as an institution's social accessibility, the framework of Open Access advocates for an understanding of "accessibility as social practice"—a temporary experience that requires a relational approach to mutual care.

This installation spatializes several of Papalia's concepts around open access by employing a geometric organization of circles and ellipses resulting in a construction that problematizes and resolves ideas of concentricity, eccentricity, inner circle, outer circle, and 'other' circle.

Visitors can only access the installation in one of two distinct ways via separate entrances: Entrance 1 leads the visitor up a 60m long curving ramp to a vantage point over an inner circle below. The ramp is made of construction scaffolding and is designed to be wheelchair accessible.

Entrance 2 provides access to the inner circle via a path beneath the curving ramp. Papalia has employed red string as a guideline in several of his earlier works, and here red string is used again to act as a guideline to the inner circle.

The inner circle consists of a concentric arrangement of circular spaces; an innermost circle of benches with a diameter of 4m is surround by a series of 12 mirrored surfaces spaced evenly around a circle at 6m in diameter. The mirrors are in turn encircled by the curved scaffolding structure at a diameter of 8m. An acoustical hemispheric dome with a diameter of 6m is suspended above the inner circle of benches, defining a more intimate space that is both visually and sonically differentiated from the surrounding gallery space. The inner circle is a space for gathering, sharing, and reflection and where, over the course of the exhibition, Papalia will host a series of lectures and workshops dealing with Open Access.

Local Mountain
Research
Exhibition
Digital Publication



Courage or stupidity?

From its beginnings in the 1930s, ski flying has developed its own distinct history. Although the sport of skiing in North America is little more than a century old, researchers have dated a rock carving of a skier, found on the Norwegian island of Rodoy as being over 4,000 years old. Besides the spectacle of a human body flung into suspenseful precarity, It is difficult not to be fascinated by the infrastructure that supports the sport of ski flying; the provisional, often delicate, and yet sublime architectural structures that make human flight possible, if only briefly. This research sets out to collect and synthesize the history and spirit of the sport through an architectural analysis of its artifice, ambitions, spectacle, and folly.
---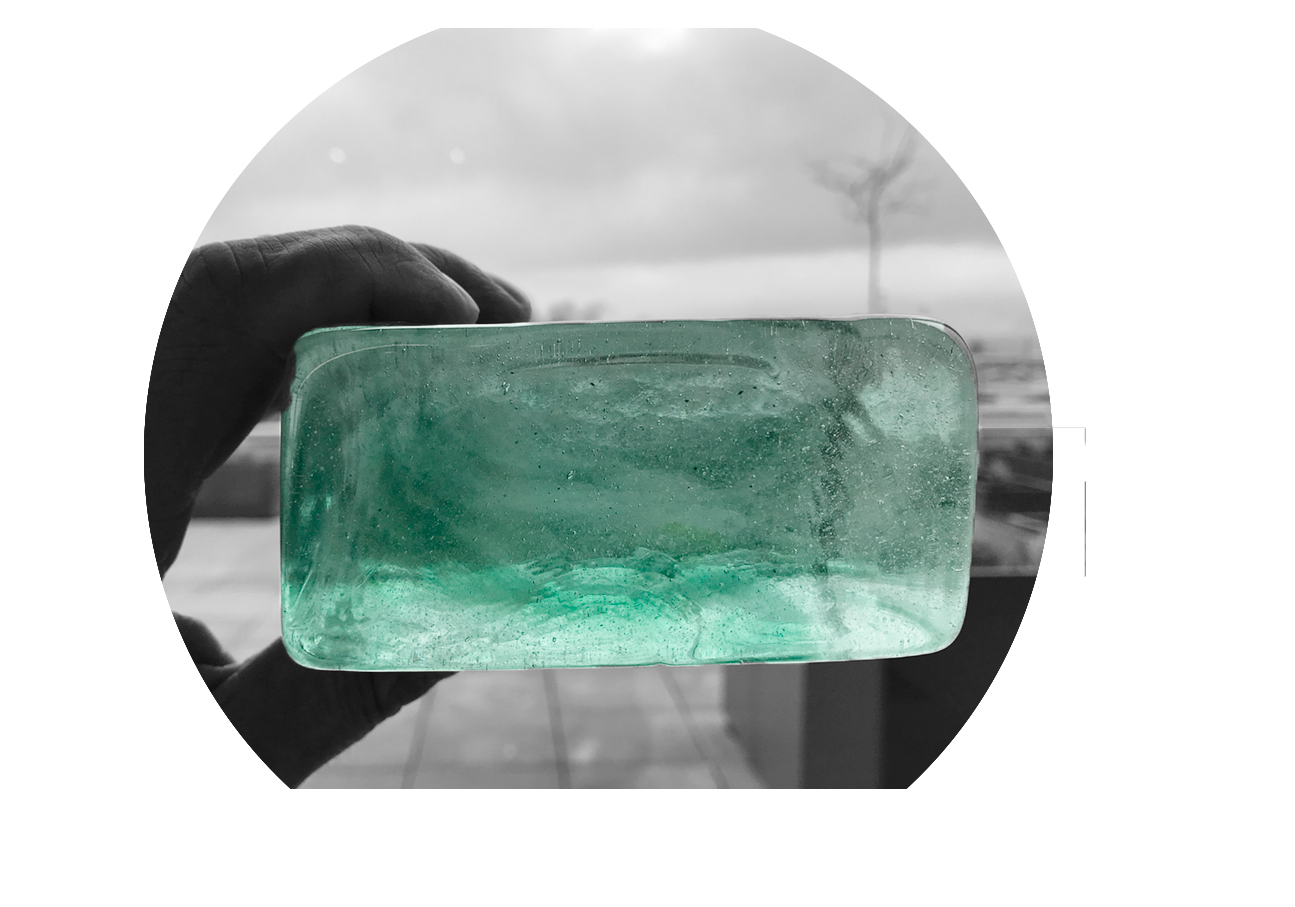 LA Lights The Way
City of Los Angeles Public Works
Competition
In collaboration with
Oliver Tomas
2020
How do we rethink the common streetlight?
What better place to start than Los Angeles? A major international city with deep roots in urban development and motorways; a city featuring a rich cultural and social history; a city with liberal, progressive attitudes, strong national identity, and an enviably diverse population. Street lighting, like a lot of civic infrastructure today, is often overlooked, especially the unadorned, standard designs that serve purely utilitarian ends. These designs, despite (and perhaps because of) their simple appearance, have some more far-reaching and complex effects. They can dilute civic identity, divide cities by neighbourhood (frequently along socio-economic and/or cultural lines), and undermine a sense of civic pride.
The question then becomes: Can we design a standard streetlight that maintains the established benefits of utility, flexibility, economic viability and longevity while also unifying neighbourhoods, improving local identity and providing a source of civic pride?
The solution is a new 'standard,' modular and elegant.
With a modular system as our foundation, we can focus on reusing components instead of frequently building new ones. We can maintain a coherent set of parts that give the system tremendous versatility, including the unique opportunity for variety and customization. Further, modularity allows the system to easily scale as required. Utilizing an economy of materials and standardized dimensions will serve to keep costs (and material waste) down and permit easy maintenance based on familiar techniques. Adding elegance to the system is a crucial ingredient to foster identity, unity and pride. The system revolves around one basic geometrical form: the cylinder. The individual components are designed in accordance with harmonious proportions in order to create a consistent and attractive whole. This simple design is not restrictive but may be enhanced by variety within the system. Asymmetrical arrangements, variation in colour and material, and the inclusion of ornamental components all serve to enable a sense of local flavour within a broader civic identity.
The New LA Standard represents a new take on street lighting.
Today, successful infrastructure must rely on more than cost-effectiveness and utility alone. It is a tool capable of fulfilling much larger goals such as social cohesion, sustainability and cultural enhancement. The New LA Standard can unify LA's neighbourhoods and the city at large; it can allow local identity to flourish and promote civic pride; and it can further enhance the unique identity of Los Angeles.
---
A Seat at the Table
Museum of Vancouver
Exhibition Design
Digital Content Creation
2020-
Goodweather is honoured to be working with the
Museum of Vancouver
(MOV) and
UBC Asian Canadian and Asian Migration Studies
on research and visioning leading up to a series of exhibitions and urban activations focusing on a re-thinking of the idea of Chinatown(s) as unique diasporic urban phenomena.